Creamy dairy free tomato and red pepper soup is naturally gluten and dairy free and bursting with summertime flavor. If there's one soup that fits in this time of year, this tomato soup is it. Made with fresh tomatoes, sweet red peppers, lots of aromatics and soaked cashews for that ultra creamy vibe. A super healthy and comforting version of a summertime classic.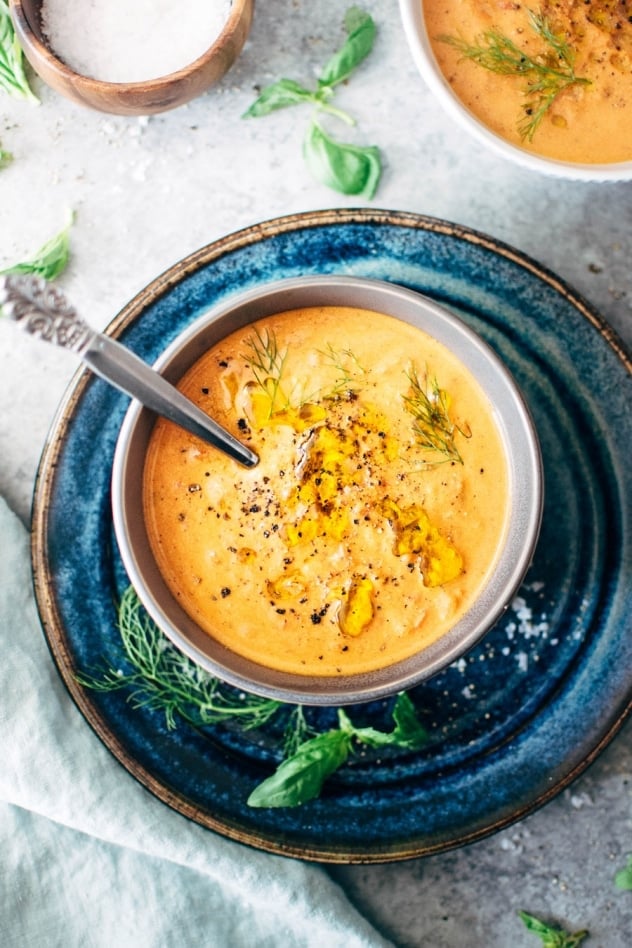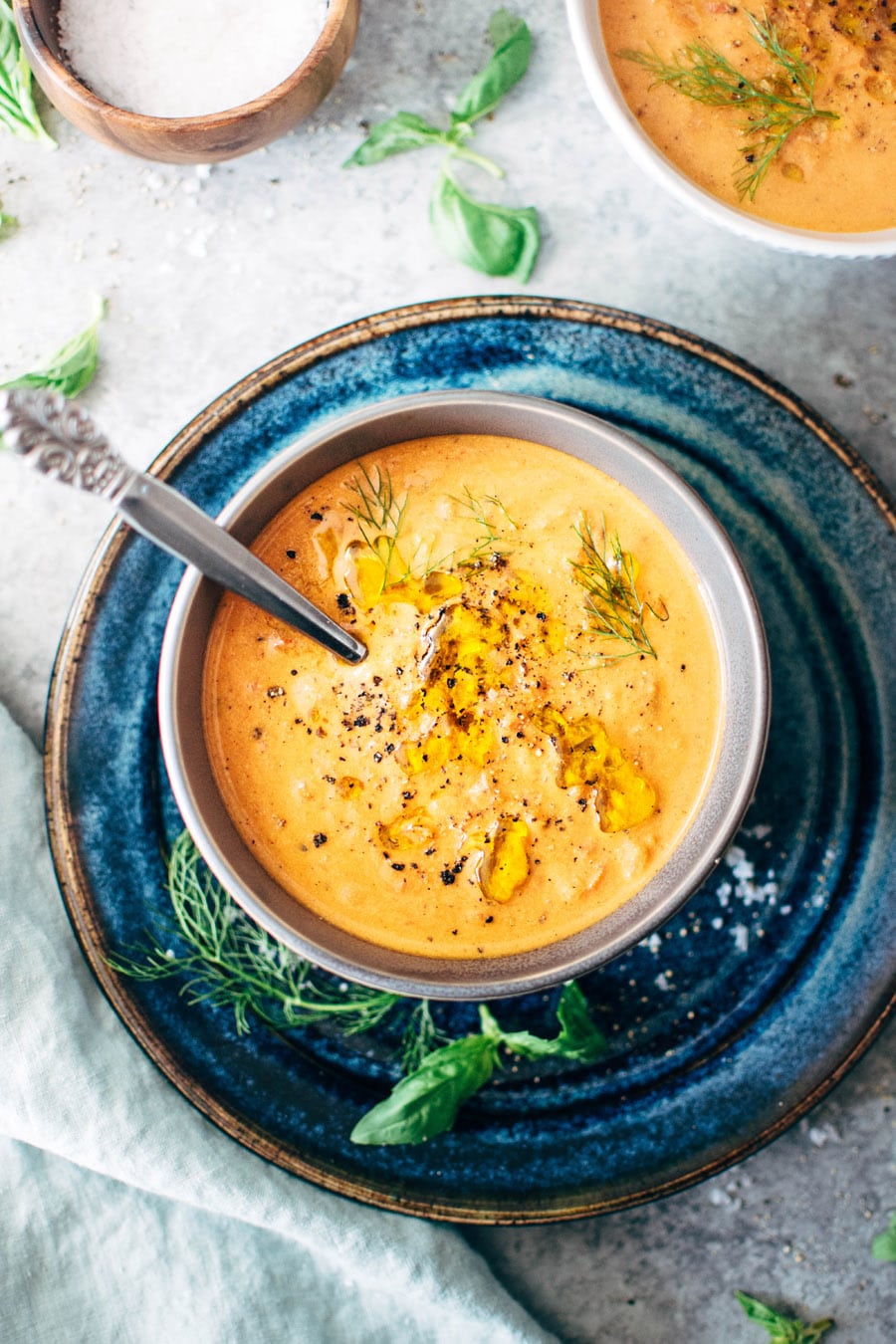 Any other year round soup lovers out there?! This one's for YOU!
If there was ever a soup to make and love this time of year this creamy dairy free tomato and red pepper soup would be IT.
Tomatoes just don't get any sweeter than they are right now. And not only are they having an insanely delicious moment in the spotlight, they are also crazy affordable. The same goes for the red peppers. That's the bonus of eating with the seasons ya'll! Freaking delicious produce that doesn't break the bank. Which means a little extra money in your wallet for that bottle of white wine or a fancy chocolate bar.
At least that's how I justify those little splurge purchases 😉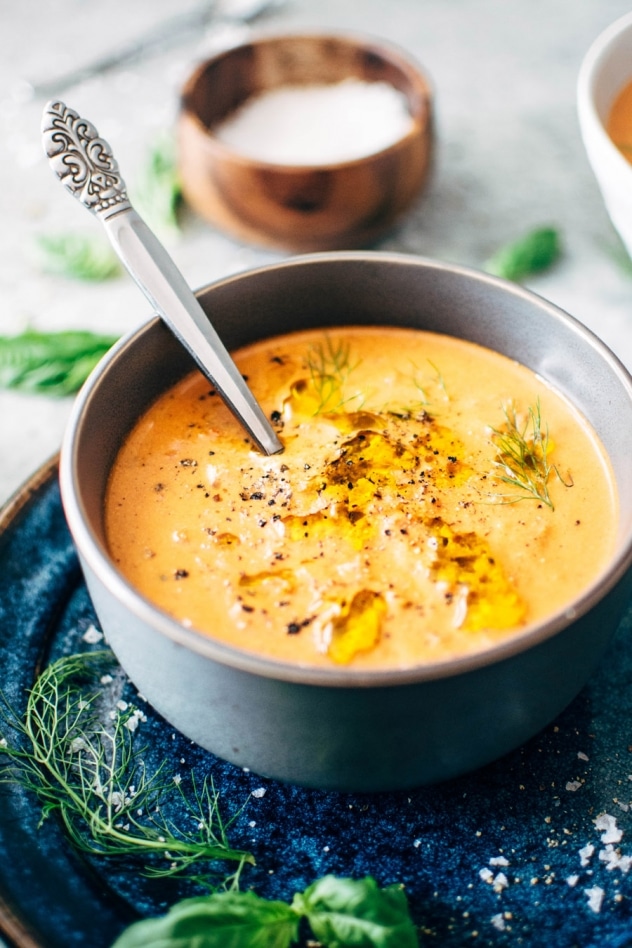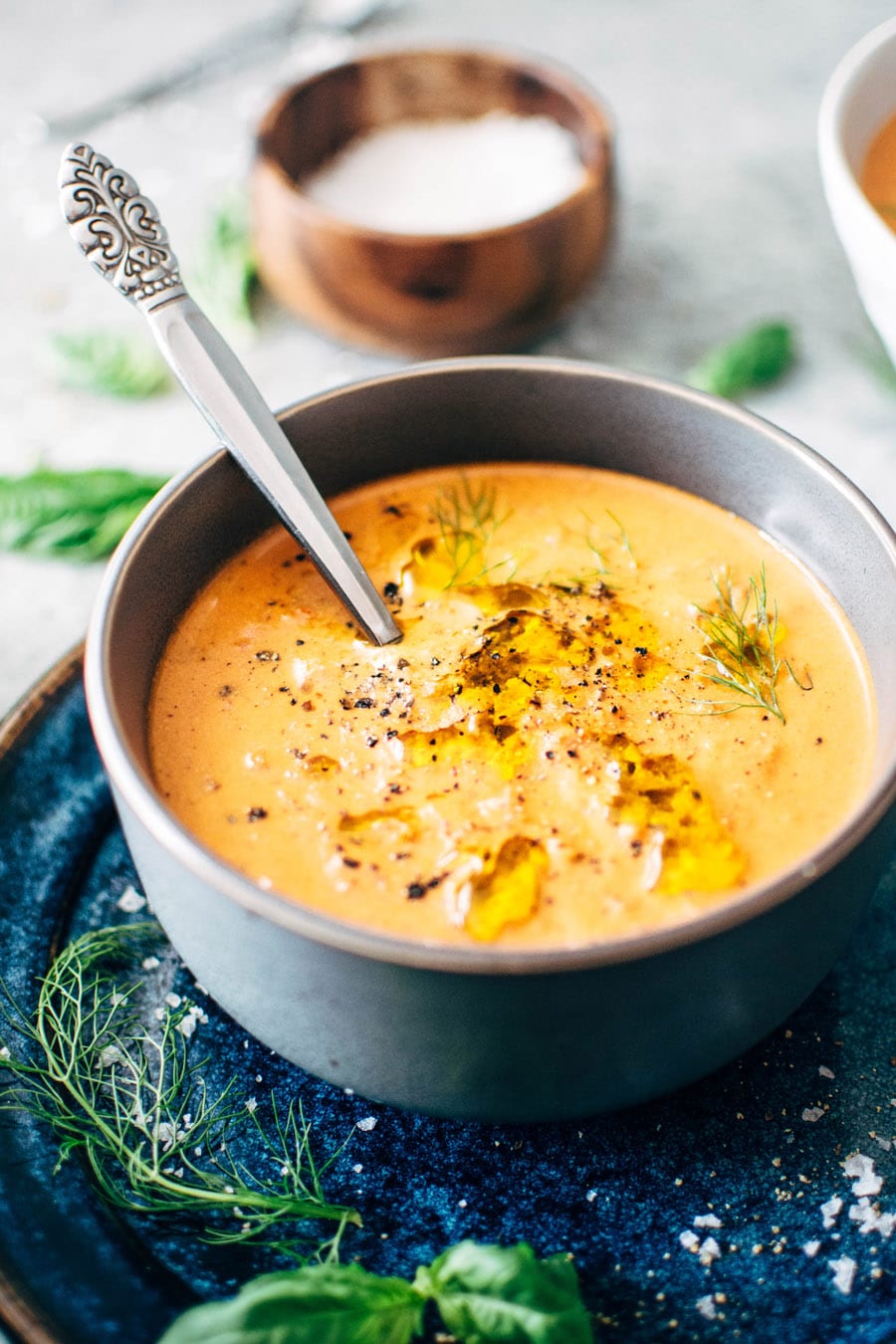 Continue reading →