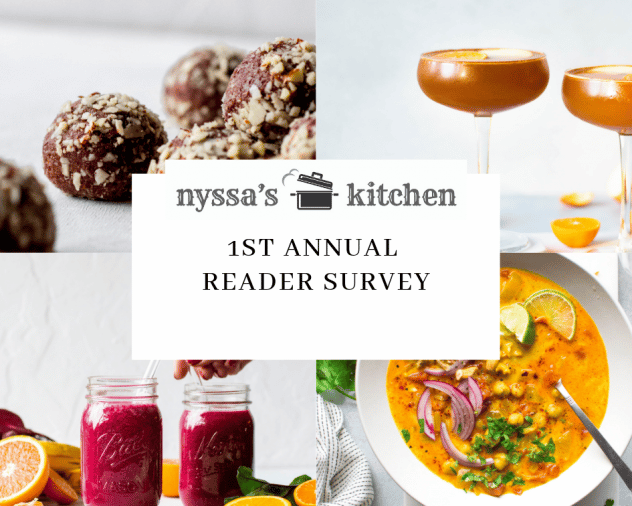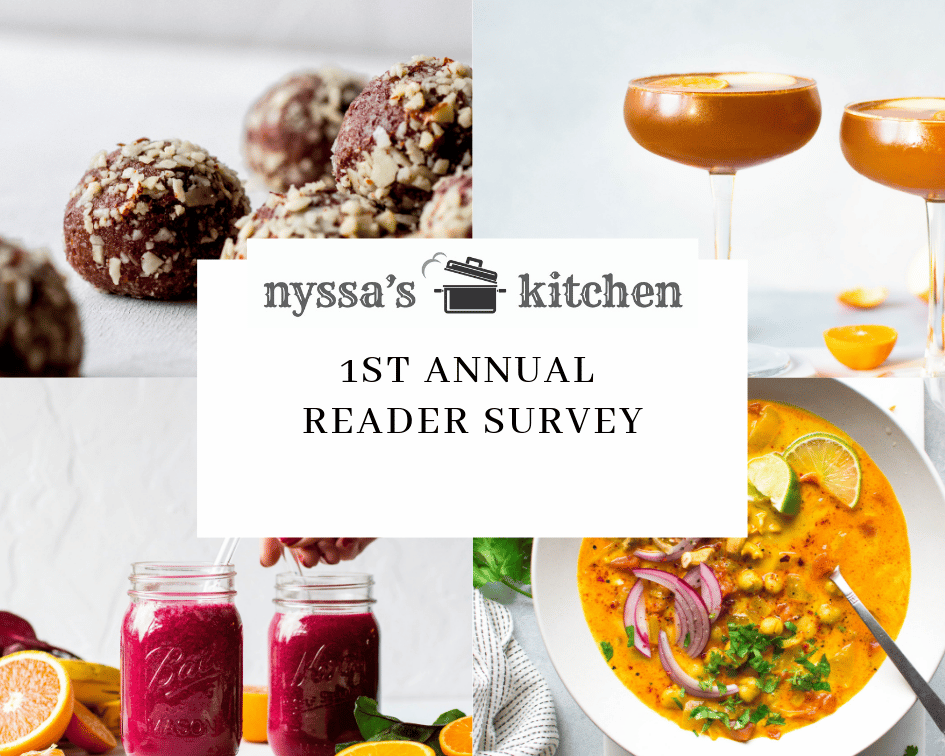 Hey friends!
First of all, I would like to send out a great big THANK YOU to each and every one of you for being a part of the Nyssa's Kitchen Community. You are the reason that the recipes I share here come to life, are passed around tables, nourish bodies and minds, and I am eternally grateful that you are HERE for that. I hope that my recipes have had a positive impact on your life, and that you will continue to come along on this wild (and tasty!) ride.
That SAID – I want to know more about what you are loving on Nyssa's Kitchen – what you want to see MORE of, and what types of grocery stores / ingredients you have access to and like to cook with so I can give you more of what you want!
I've created a super short (10 question! 2 minute!) survey for you to give me some feedback. I promise I will read every response and take all of your suggestions / comments into consideration.
If you want to participate, follow the link below to fill out the quick and easy survey! Thank you thank you thank you babes from the bottom of my heart! I appreciate you all more than you know.
Participate in the survey here: