Are you guys ready for some delicious and easy grain free breakfast inspiration?! Meet these everything (but the) bagel sheet pan eggs with smoked salmon!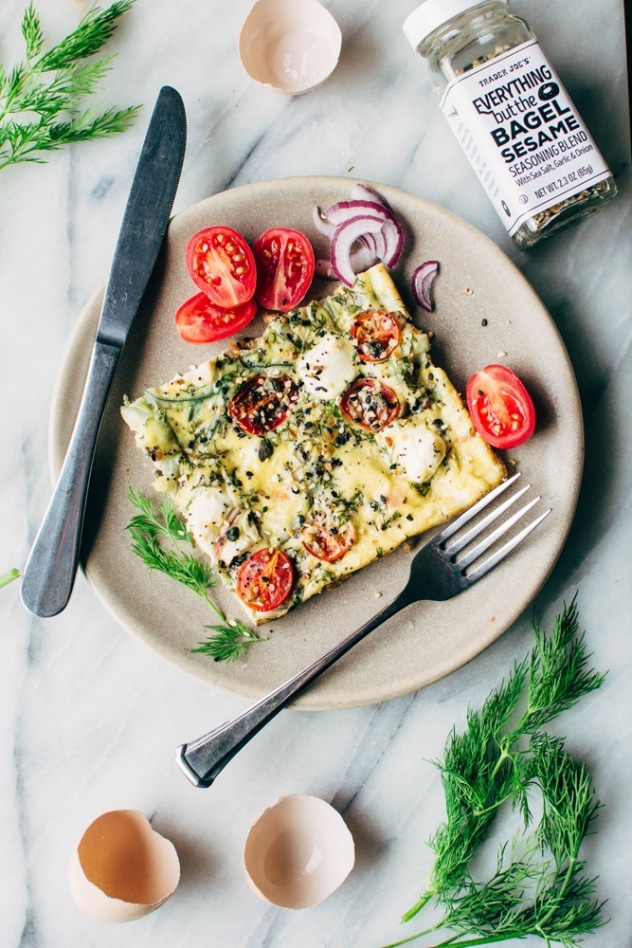 Also known as my favorite way to indulge in my love of everything bagels WITHOUT eating a bagel.
Because Nyssa + gluten = do not play well together.
But I do miss everything bagels! They were always my first pick at the bagel shop or alongside my brunch plate. And I know there's a whole camp of us everything bagel loving friends out there!
I had been seeing various blogger friends and real life friends sprinkling Trader Joe's everything but the bagel spice on ALL THE THINGS on instagram and I'm not sure whyyy it took me so long to get on that train but I'll tell you – I'm never buying a ticket back.