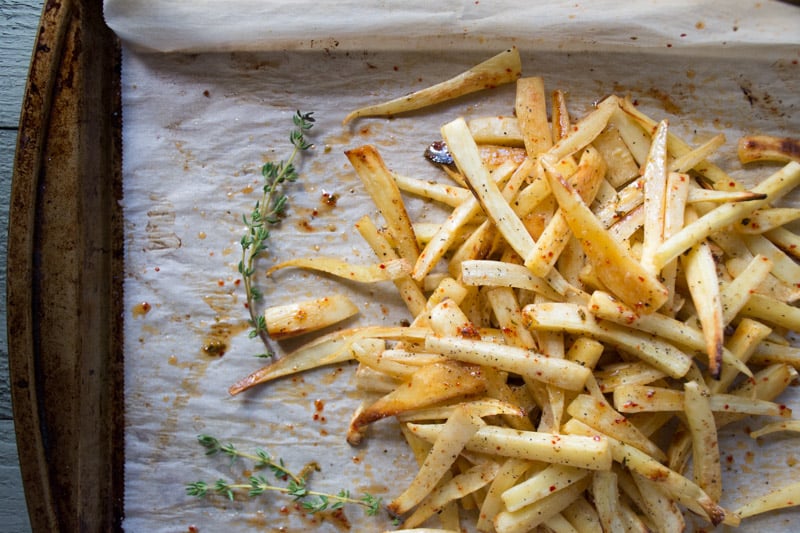 I think it's safe to say that we can officially give root vegetable season a big fat welcome hug! the last of those gorgeous heirloom tomatoes have actually disappeared from the shelves, and squash, root vegetables, and hardy greens have taken their place.
I absolutely love measuring the seasons by what we bring to our dinner table – it feels like a way to really experience each season and all of it's little flavor nuances. the change in what we eat is one of the most comforting things about ushering in the cold weather!
I'm super excited that this easy and tasty roasted parsnip recipe with a honey, chili & thyme glaze is going to be a new addition to our thanksgiving table this year. I've made it a bunch of times already and it always seems to disappear in a flash. pow! like magic. sweet, spicy, aromatic, and utterly delicious. and did I mention it's really easy to make? I think it would make a great last minute option for the veggie side dish you need to bring to your thanksgiving dinner.
and while parsnips are the only veggie I've tried with this glaze I think it would also be super duper tasty yum with roasted carrots, beets or even brussel sprouts.
because really who doesn't want an excuse to roast all the veggies?!