Hey guys! I've decided to give something new a try here on the blog. Amongst the grain free recipes that I share, I'm going to start sprinkling in some Seattle restaurant reviews of places that are grain free, allergen friendly, and paleo-aware. Can that be a verb? I think so. Gonna roll with it 🙂
I can't promise that it will be the best, most articulate restaurant review that you've ever read, because really I have zero experience with this sort of thing. But I can promise you that I'll give you my honest opinion, and that if you have any questions about my experience or what I know about a place, that I'll answer the best I can.
*All of the opinions and photography of this restaurant are my own, and I have not received any compensation in exchange for this review.*
---
The first spot that I'm going to cover is a little cafe in the Capital Hill neighborhood of Seattle called, Niche – A Gluten Free Cafe and Bakery. It was started about 2 years ago by a 20 year trained pastry chef, Toby Matasar, who found health through a gluten free / paleo diet, and left the traditional pastry kitchen to start her own quaint and sunny, 100% gluten free cafe.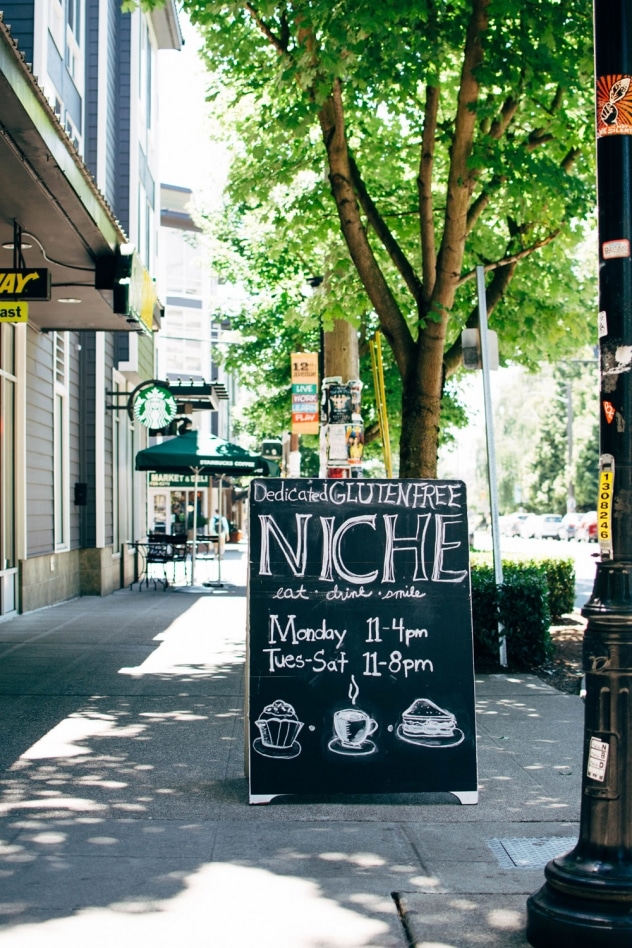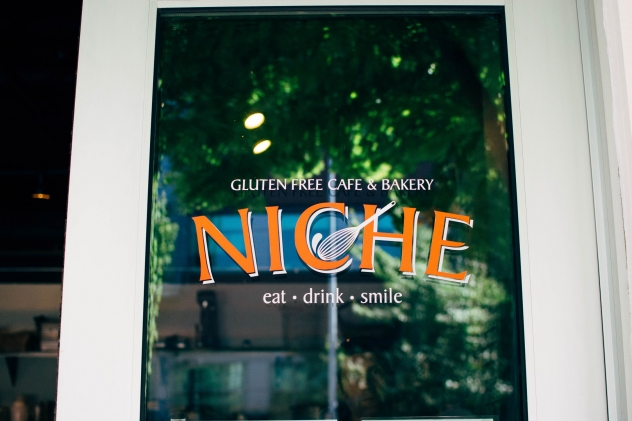 I went in one afternoon with a girlfriend to catch a midweek lunch and was not disappointed. The atmosphere is very relaxed and quaint – large windows line the front of the cafe, and it's just the right size for right around 10 tables. We were able to walk right in and sit down. The menus line the wall near the entrance and you order at the counter.