Happy day of love, babes!! Let's celebrate with some blood orange and cardamom pistachio no bake greek yogurt cheesecake!
Whew, that's a mouthful! But I promise it's worth it 😉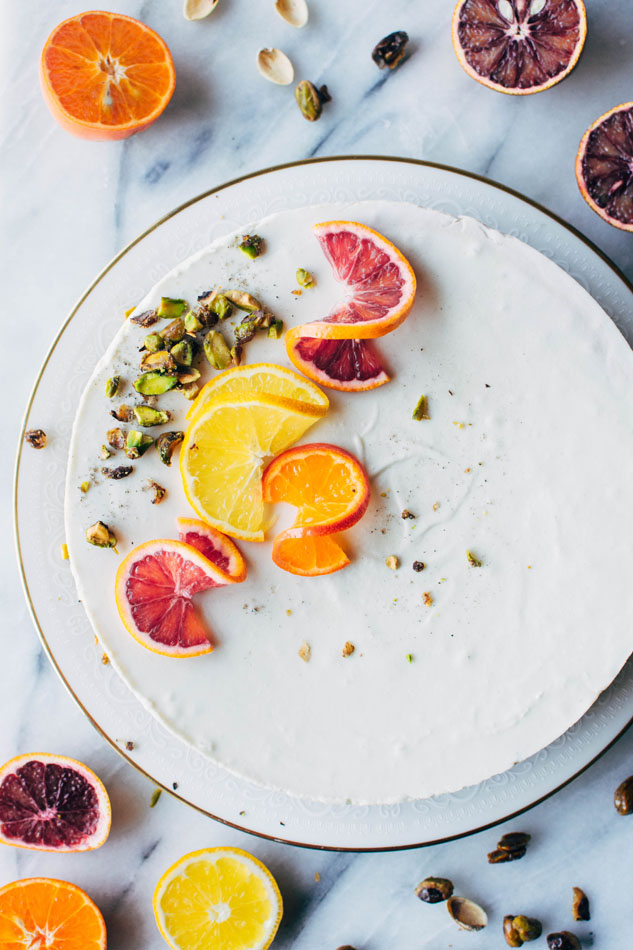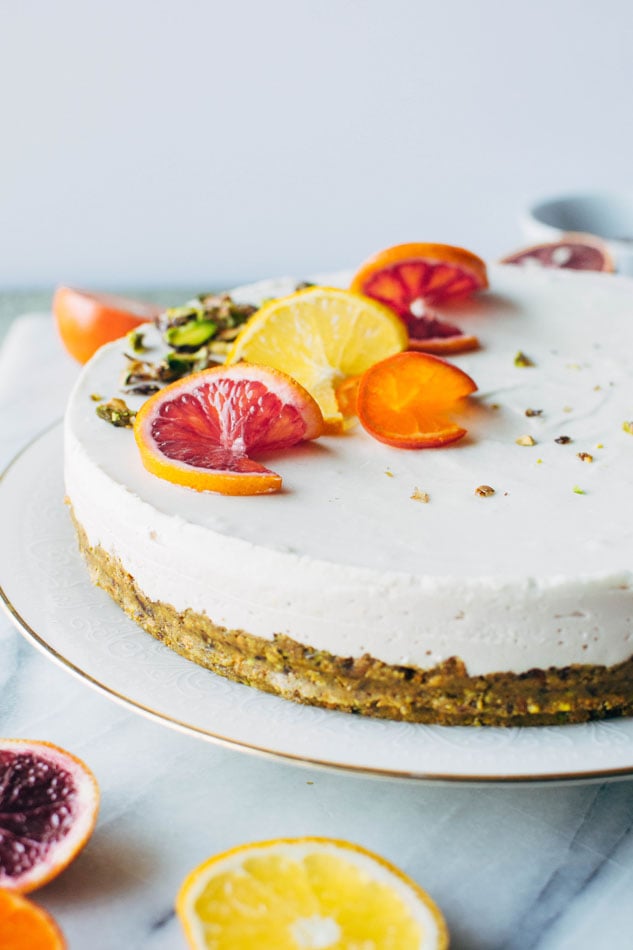 We're not super into celebrating Valentine's day around here, but we do always exchange cards and make sure we carve out some time to do something special together, and that usually involves some delicious food.
I had been playing around with some ideas for what I wanted to make this year, and my original idea for these flavor components were some naturally sweetened mini pavlovas with coconut whipped cream (before I gave up sugar, pavlova was my alllll time fave dessert! —-> This recipe <—- you guys. If you've ever been to a party at my house I know you've had it), but they turned out pretty sub par (recipe fails = real life!).
So with a bowl full of every kind of cute citrus I could find at the grocery store sitting on my counter and some cardamom candied pistachios just chilling in a jar I went back to the drawing board. And this cheesecake turned out to be everything I could ever want in a Valentine's day (or eeehmm any day for that matter) dessert.