This creamy collagen boosted iced coffee is made with your favorite cold brew coffee, almond milk, maple syrup, vanilla, a pinch of sea salt, and of course, collagen! Super easy to make and a seriously delicious caffeinated pick-me-up.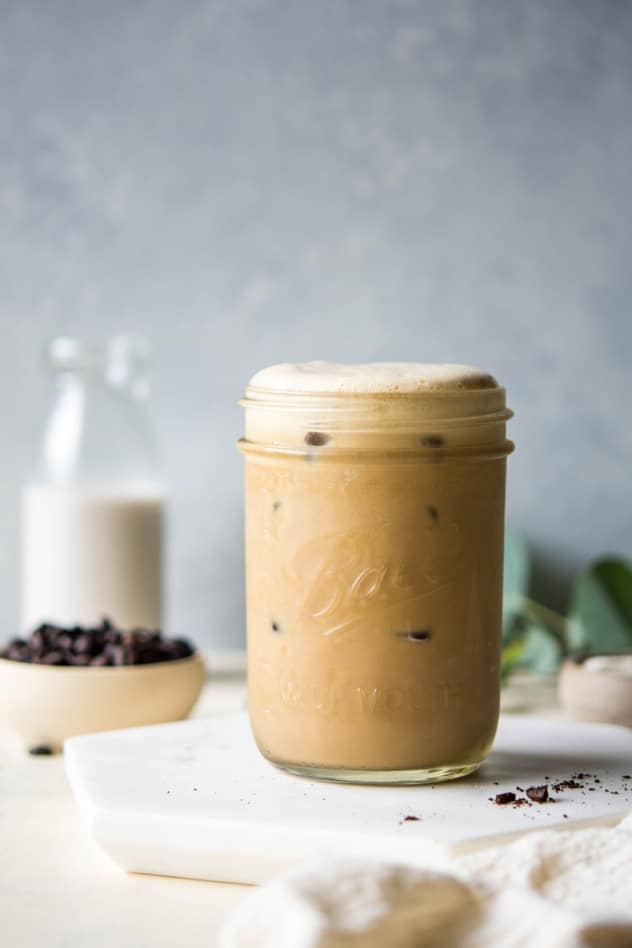 All the iced coffee lovers in the house raise your hands! 🙋🏼 I am that girl that drinks iced coffee all year round. Maybe a little less in the winter than in the summer – but really only because most coffee shops stop making cold brew after Thanksgiving 🙄.
I do ALSO love a steaming hot cup of joe when the timing is right, but if I had to pick one – it would be iced.
How about you guys? Team hot coffee or team iced coffee? I feel like that could be a very polarizing question…
Not looking for a fight… just trying to keep it real babes 😝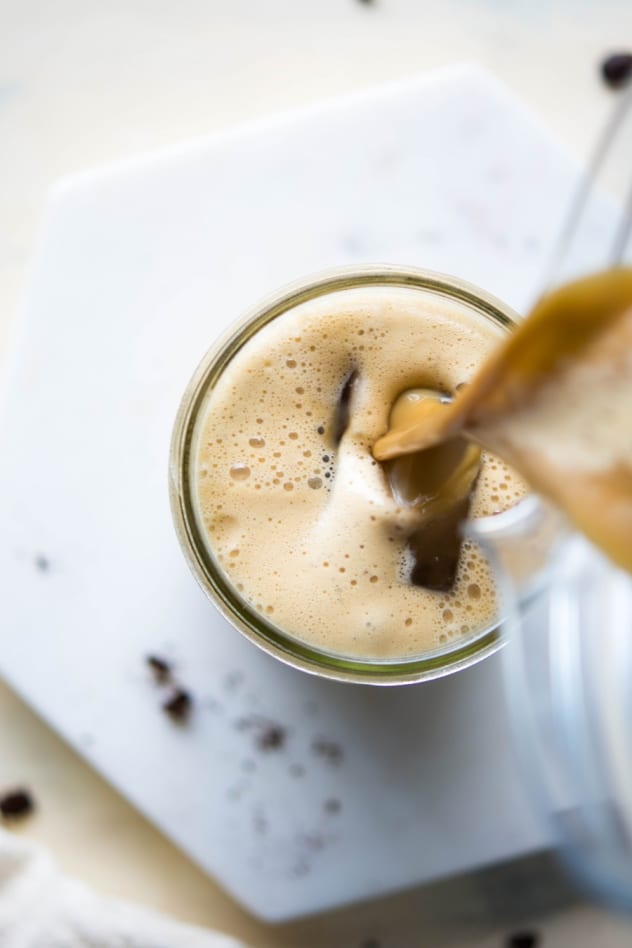 I actually photographed this recipe forever ago.
Like probably the beginning of summer. Which is a little embarrassing to say.
But I was making it and sharing it on my Instagram stories and just kept getting all the questions about it – so I thought that's probably a sign that y'all would love a recipe! But then everything summer happened, my life got stupid crazy, and now here we are tip toeing the line between summer and fall and I'm all – HERE'S THAT ICED COFFEE RECIPE, GUYS!
Oh well, I hope you still love it anyways. Because it's pretty bomb dot com.