The ultimate bunless burger! For those nights when you just NEED a burger in your life. Paleo, guilt free, and super satisfying.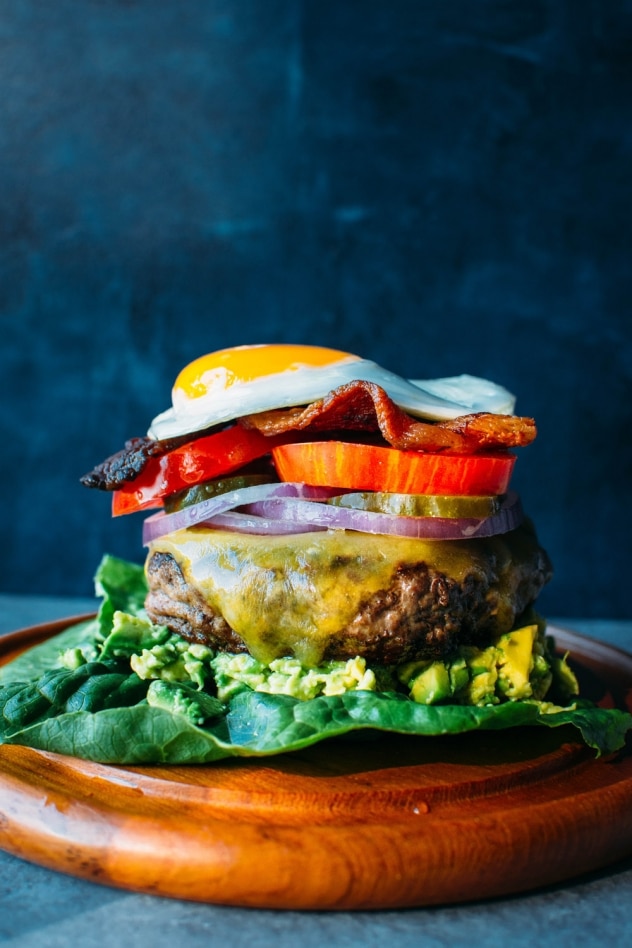 I mean, how excited would you be about dinner tonight if this ⬆️ is what you were coming home to?
Especially if it's as easy as forming some patties, seasoning them, searing them and loading them up with your favorite toppings.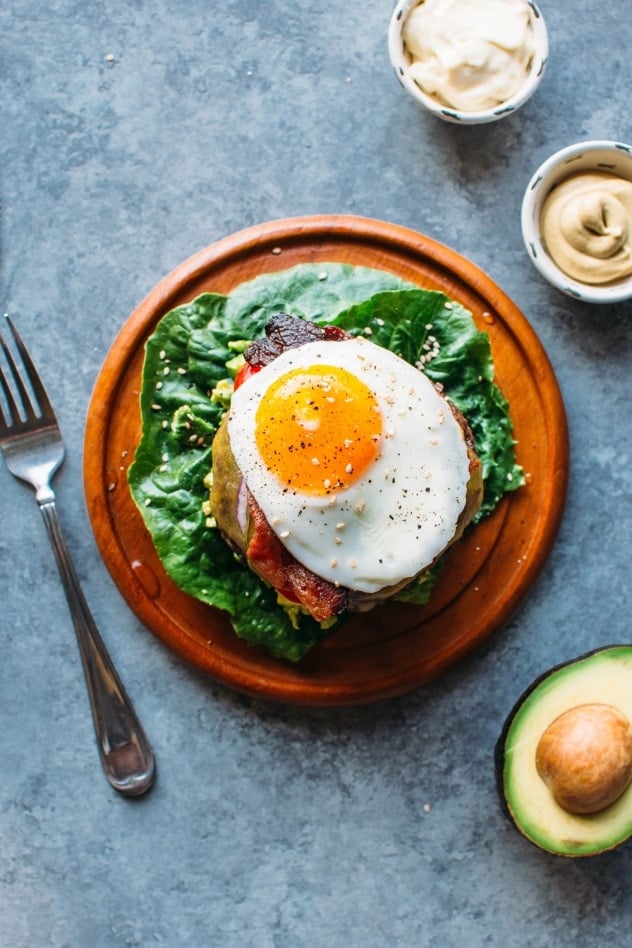 There's something about a burger that is so dang comforting and familiar. Perfect October food. Especially when the rain is coming down like it has been in Seattle. Gray skies are in full effect around here.
I have to say – I reaaaally really missed burgers when I gave up gluten and transitioned to a mostly paleo diet.
Obviously there's gluten free (and even grain free) bun options out there for those who can no longer enjoy fluffy brioche rolls – (😭 yes I do still mourn the loss of these foods from time to time! I think that's perfectly okay, and even healthy. Recognizing the weight of the thing that you're giving up for health benefits has the ability to further strengthen your resolve and commitment to your positive lifestyle choices! They definitely have the ability to exist simultaneously and work in direct relation to each other), but it did take me awhile to find the same joy in them as I used to find in a classic OG burger.
Occasionally I do splurge in the gluten free bread option for a burger, but more often than not, I choose the bunless or lettuce wrapped option. I just FEEL better when I don't have all those carbs added to an already indulgent meal.
This ultimate bunless burger = all the flavors of a classic burger and none of that heavy stomach feeling that can really weigh you down
AKA a guilt free win/win.
And now I'm here to tell you that this bunless burger will rescue you from any remaining bun-missing feels.
And that you can easily make it at home.
And that I SWEAR you won't even think about what's missing when you cut that first bite of this ultimate bunless burger, runny egg yolk and all.