dang, it's been a minute!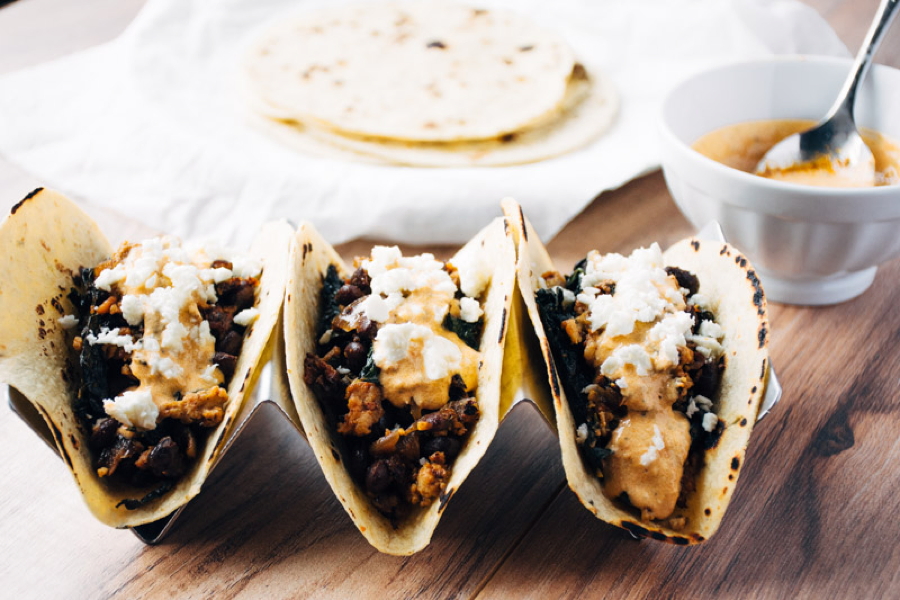 are you guys ready for some tacos or what!?
as you know from a couple posts ago I have been putting that fast + easy romesco sauce on pretty much everything. and guess what? it's a super bomb addition to these healthy chicken black bean and kale tacos, too!
in fact, it even gets thrown into the recipe twice. that's right, count it: TWO TIMES!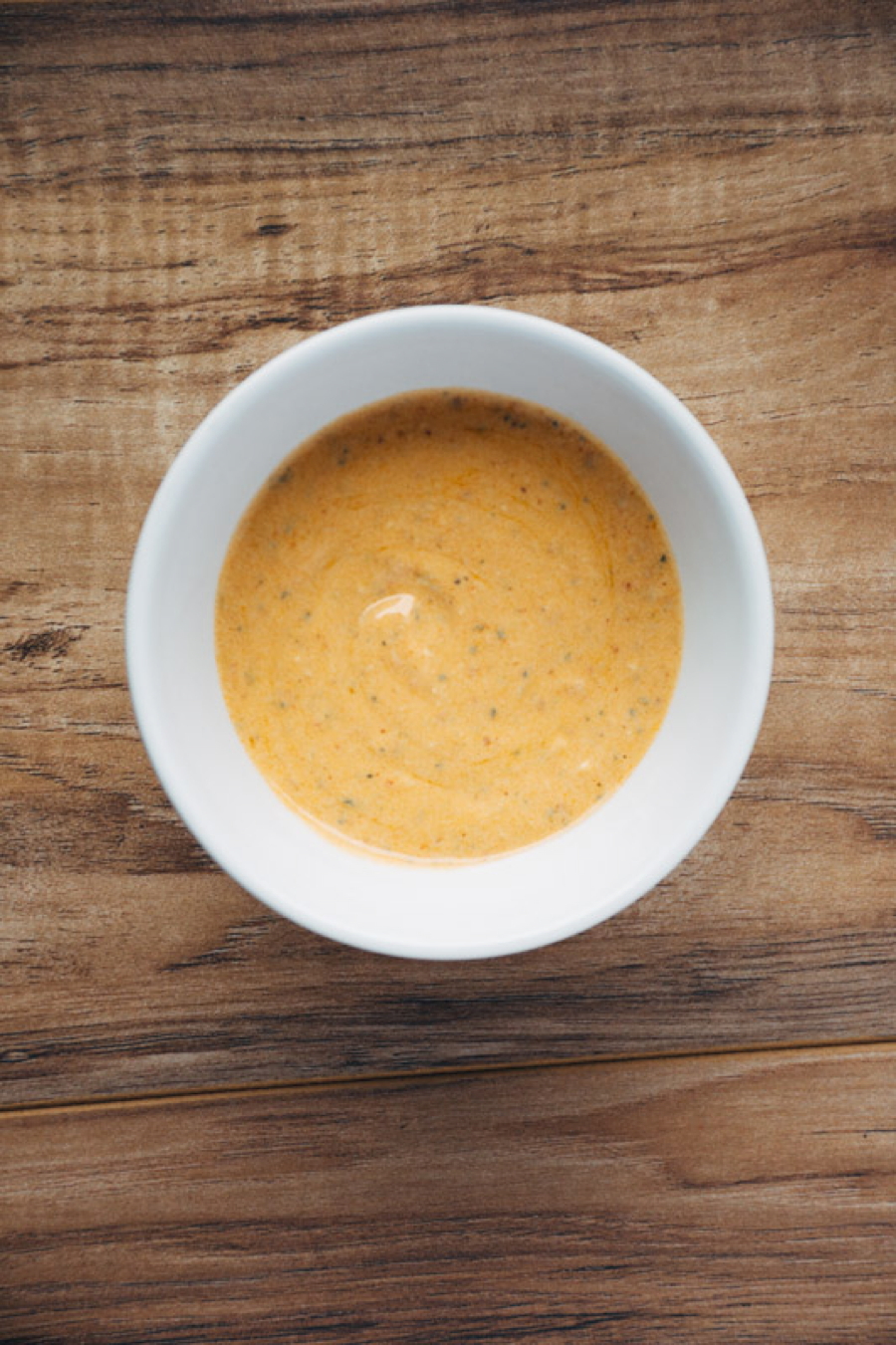 first you stir in a few big tablespoons into the taco filling, and you'll also make a yogurt sauce with the romesco for a lovely topping! because we all know that tacos ain't nothin' without toppings 😉