Happy Friday friends! There's something about a Friday that makes me wanna make something fancy in the kitchen and celebrate the start of the weekend. Which is why I decided that today is the day for these wholesome and delicious 5 minute antioxidant smoothie bowls!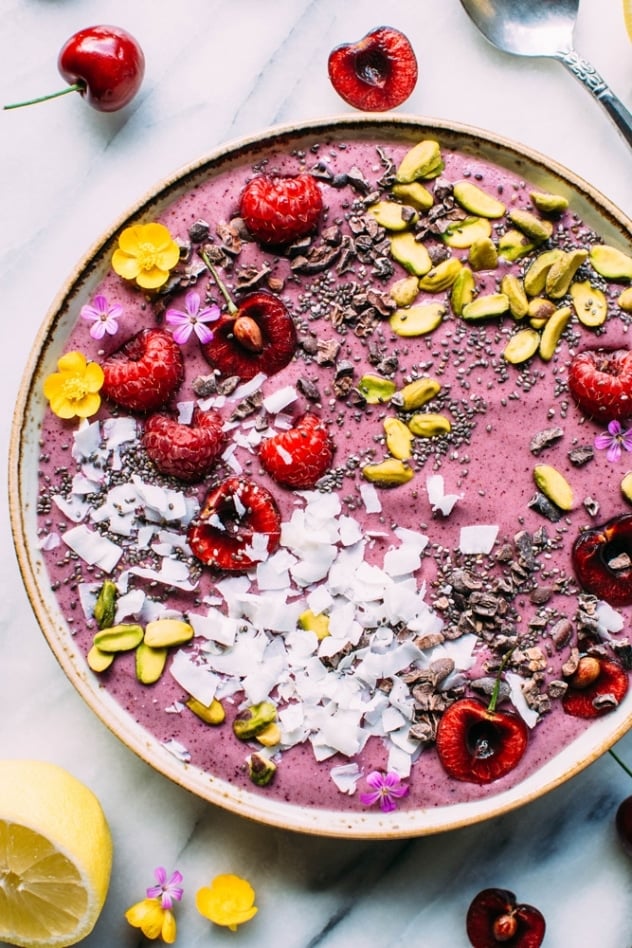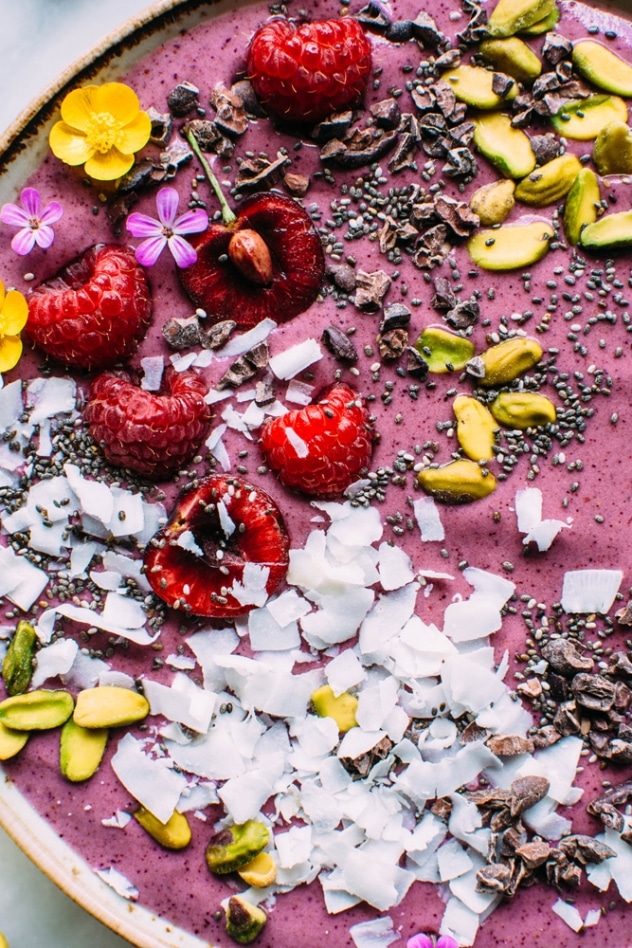 They are loaded UP with all the antioxidant rich ingredients to fuel whatever activities you have planned for the weekend.
I hadn't really gotten on the smoothie bowl train yet (I know I know… what have I been doing with my life?!), until after I started kicking my exercise routine up a notch over the last couple of weeks with the help of this awesome app called aaptiv. Have you guys tried it? It's pretty life changing! It's like having a personal trainer with you throughout your whole workout, with music that's timed to the intensity of the run/strength train/yoga sesh. I'm not usually the most motivated runner – okay honestly I've NEVER even so much as liked running, but I have gone on TWELVE runs in the last two weeks!
Not like I'm counting or anything…
I might kinda feel like a rockstar?
I just never thought I would feel the way I do about running. Which says a lot for their program.
If you've been looking for something to turbo charge your at home or gym workout routine I would definitely recommend checking it out! There's something about getting your body in motion that feels so GOOD. 
So one thing that I've been trying to focus on in addition to getting my sweat on is fueling my body with the right stuff after the working out is done. 
It's a pretty important piece of the puzzle, right?
I made this smoothie base a couple of times post workout and it turned out so luscious and creamy. I was IN LOVE. And since it was on the thicker side I thought; let's just go ahead and make this love official and turn it into a smoothie bowl.
Smoothie bowl = a smoothie that's all grown up and has it's life figured out. 
This bowl knows how to get you glowing from the inside out, and in only 5 minutes!