This 30 minute chickpea and tomato coconut curry soup is made in 30 minutes with mostly with pantry staples, and has a TON of good-for-you flavor. It's the perfect meatless comfort soup! Vegan and gluten free.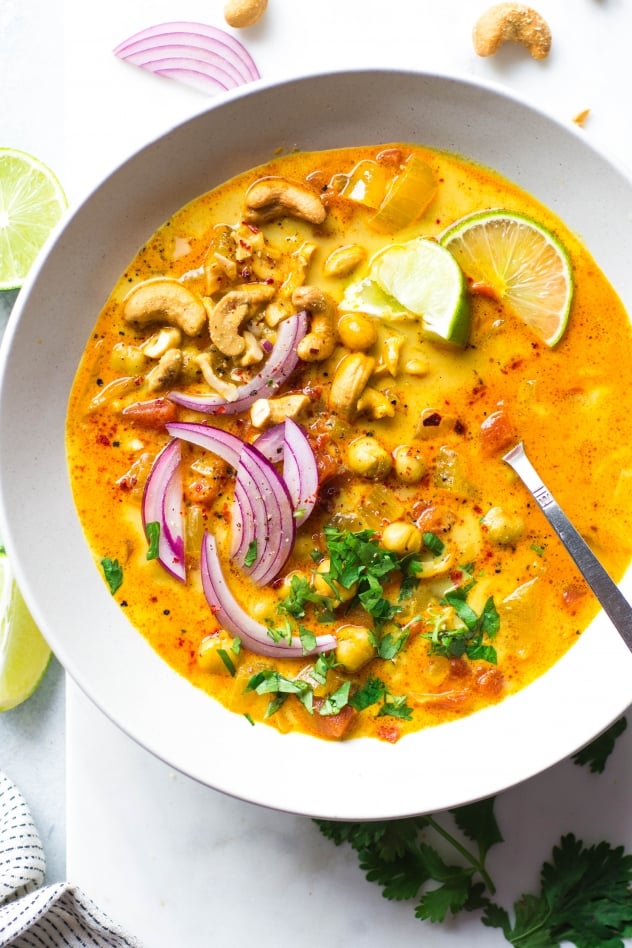 Sharing the first soup recipe of the season here on NK makes soup season feel like a real real thing.
I have been testing and making a few different soup recipes for the last month or so, in prep for the colder days, but it wasn't until this week that I really felt compelled to make soup.
You know the feeling – don't you? When you suddenly find yourself reaching for your fleece before getting in your car to drive home from work, bc BRRR as you think about what would be good for dinner, and the only answer that chimes in your head with a resounding YES is… soup.